Rev Harry was initially developed to debunk the lies and hypocrisy of religious groups around the world. It gave me the opportunity to use a green screen program, and as the video series is all about transformation, I decided to do 10 episodes because of that transformation as you will see in each video.
If you are religiously inclined, there is a good chance I may offend you at some stage. It is totally intentional, but done with good humour. But if you do find something goes against your beliefs, please hold phat as all the videos end with a positive outlook.
Please enjoy viewing this positively inspiring series.

If you wish to carry on the conversation with Rev Harry, you can go to his Facebook page: https://www.facebook.com/profile.php?id=100010359674769
Powered by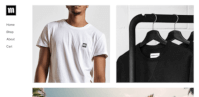 Create your own unique website with customizable templates.