Some videos for you see how much fun it is to be smashing the lollies out of these amazing Pinata Portraits. Also some insight into the work that it takes to complete these great works of art.

The Hulk is finding that this beating from the kids is finally too much after a good twenty five minutes of Awesome fun.
A little bit insight into the process of making the Pinata Portraits

Poor old C-3PO was definitely seeing the dark side of a baseball bat at this birthday party
Barbie takes on many roles, and this musketeer was just another one of those

Powered by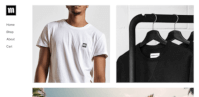 Create your own unique website with customizable templates.